Our Mission
We Support Leaders To Serve The Greater Good
At APOGEO, we believe courageous leadership is our best tool for a just and sustainable future.
We help develop those leaders.
We make courageous leadership easier by
amplifying and
extending your work.
Inspiring, engaging programming makes leadership easier.
We work directly with your people sparking and sharing your message so you can move faster. We connect learning and leadership development directly to strategic needs to get people aligned, engaged, and moving forward together.
APO means of or from.
GEO means Earth.
Meet APOGEO.
APOGEO is an eclectic group
We're a collective, not a company. There are more of us on call. Video editors, facilitators, and executives. We've worked in energy and academia, media, non-profits and humanitarian interventions. Together with a network of partners and experts we deliver unexpected, engaging programming that moves individual leaders, teams, and organizations forward.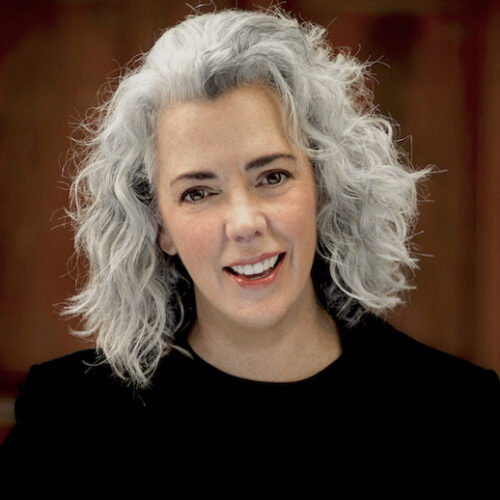 Rebecca co-founded APOGEO Group after two decades creating transformational leadership & mediated content for global audiences. She has been a writer & tv producer in California, a Professor in US & European Universities, Director of Content Development at the industry-leading digital learning firm Gronstedt Group, & strategic leadership advisor to multinational firms through Thunderbird School of Global Management & TNM, rated by Bersin & Associates one of the top 3 executive coaching firms in the world.
Prior to founding APOGEO Group, Rebecca co-designed & delivered Thunderbird's largest leadership development program in the Middle East, & worked with leaders at every level of organizations in over 40 countries. Clients have included Nokia, Maersk, Novo Nordisk, Avaya, Volvo.
In addition to her academic and corporate work, Rebecca is deeply committed to supporting women entrepreneurs worldwide, regularly delivering keynotes to women's leadership forums & supporting numerous organizations devoted to girls' education and literacy, including BlinkNow & Room to Read.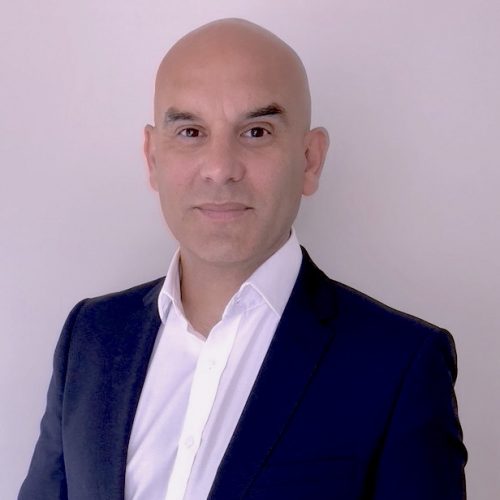 Adam Ahmad co-founded APOGEO Group after 20 years in Learning, Talent, and Leadership Development within the energy, retail, media, pharmaceuticals and utilities sectors. He has held a number of senior positions nationally and internationally; his last role was Head of Corporate Learning for a multi-billion dollar energy company in the Middle East.
Prior to his move to the Middle East. Adam co-founded an HR consultancy in the UK and as a result has facilitated and delivered a broad range of solutions for organisations such as Alghanim Industries, BSkyB, BBC, AstraZeneca, Fresenius Kabi, Tiffany & Co, Liberty and United Utilities.
Adam's career started in the British military, which he served for a decade and included numerous operational tours and missions in the Middle East, Northern Ireland, and the former Yugoslavia. He attributes the medals and awards he received to the 'Commando' ethos he learned there and embodies: be the first to understand, adapt, and overcome. That philosophy and approach continues to serve him and his clients today.
Adam transfers that Understand-Adapt-Overcome philosophy and practice directly into his leadership, presentations, facilitation and coaching, relishing fast paced, multi-dimensional, fluid environments where the operating parameters are continually fluctuating; that's where he draws upon his knowledge and experience to deliver value to clients.
High performance and results are Adam's foci. In his last role as the Head of Learning at RasGas (an ExxonMobil/State of Qatar joint venture) his work transformed the learning culture, including major positive shifts in capability development and engagement in addition to large scale cost optimisations.
Adam holds a number of professional qualifications in the fields of human behaviour as well as a variety of physical education certifications for, whilst he is now living in London, he has not left his youthful exploits behind and remains a fitness fanatic, a sports coach and an adventurer.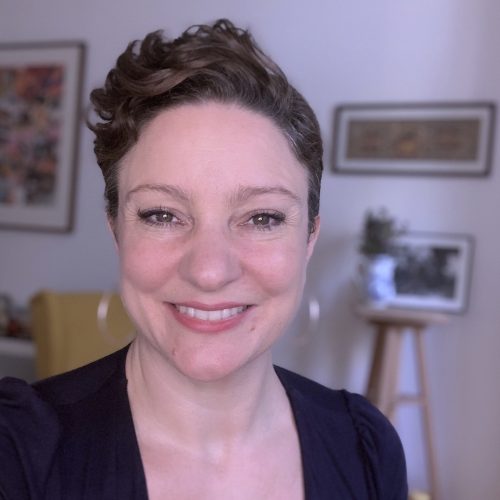 In 2010 in an instant everything transformed. I stepped into a workshop, a frustrated and unfulfilled Sales Director, I stepped out knowing I had to share what I had experienced there with other leaders and their teams; powerful conversations in a safe space where unexpected, radical transformations in how we relate to ourselves, each other, and to what is possible occur – no holds barred!
Since then I have loved every challenging second of supporting Leaders and C-suite individuals in corporations, start-ups, and projects create breakthrough, purpose-led results from those conversations.
Berlin is home, where you will find me with my husband Todd and my daughter Ines playing life full-out – very often whizzing around on bikes.
An intolerance of others' suffering and belief that he could help led Alan to spend 16 years as a police officer in Central London. Dealing with complex social problems (the map of crime overlays the map of social deprivation) motivated him.
Encouragement from a senior officer led Alan to a career in leadership learning. In the late '90's he traded in his warrant card for the world of Learning & Development, earned two Master's degrees, went to work on how to measure social patterns in organizations and address them at a personal level. Since that time Alan's worked both as an external and internal consultant developing leaders from diverse sectors across Europe, the Middle-East and Asia, with an occasional guest appearance in the US.
After more than a decade abroad, Alan returned to the UK in 2020. APOGEO Group provides a new opportunity to address the large-scale issues that have remained at the heart of his career. Einstein said, "We cannot solve our problems with the same thinking we used when we created them" and 'we're not going to develop the necessary thinking without time and depth." Alan's ready for the challenge.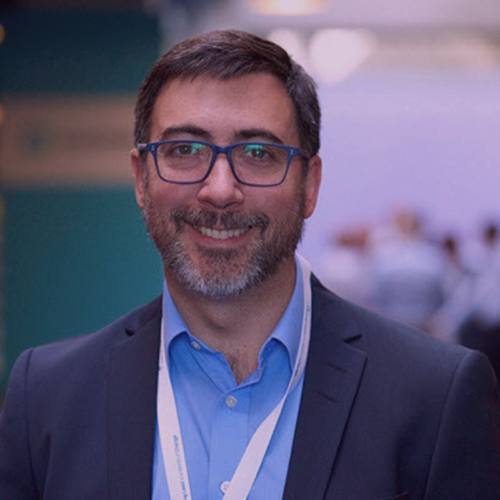 Diego wears many hats. Originally from Argentina, Diego has spent decades working in academia & leading energy organizations in Algeria, Brazil, Denmark, and France. He's made the switch from oil & gas leadership to geothermal, and also works to support technical start-up teams around the world.
At APOGEO Group, Diego is our resident mad scientist, bringing energy, ideas, methodologies, unique perspective, and hands-on innovation activities to leaders and teams. The way Diego sees the world helps organizations go beyond existing ways of doing things into uncharted territory & breakthrough performance. He pairs global practical experience with technical expertise and infectious energy.
Diego lives with his family outside Madrid, Spain.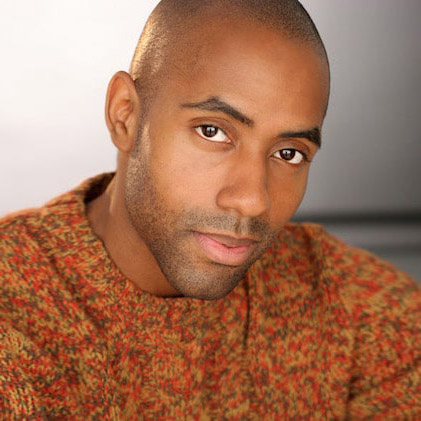 Kenny Moten is our go-to guy for storytelling, narrative-crafting and creative event genius. After years performing onstage, Kenny has served as Artistic and Creative Director for numerous organizations including Imprint Group, one of the USA's premier corporate event planners, and on the Board of the Denver Actors' Fund.
Kenny believes creative storytelling unites the human experience. We draw upon his expertise to support leaders driving positive transformations in their organizations and communities. Kenny works with a wide spectrum of corporate & non-profit organizations and is regarded as a force in the creative community; winning Denver's True West Award for creative endeavors, an International Special Event award for "Best Theatrical Production" and in 2021 Denver Center for the Performing Arts sponsored "The Bright Lights of Denver," a murder-mystery interactive podcast. His interactive show, Motones vs Jerseys, is produced across the U.S to sold out runs and critical acclaim, and earned a Colorado Theatre Guild Henry Award nomination for "Best Musical."
When he is not producing innovative new works or sharing his voice on stage, Kenny can be found sipping sensible cocktails outside with his family in Fort Collins, CO or spending time on his yoga mat. Whatever he is up to, Kenny's true love will always be the dynamic creative collective he began a few years ago: Narrative Creative Consulting.
The Experience Accelerator uses the latest cognitive research and digital technologies to help leaders learn new ideas and behaviours faster and more effectively.
Using AI, VR & gaming technologies combined with a global network of coaches, this service is a step change in how we accelerate our performance at work. A Venturelab 2017 Edtech Accelerator and member of the EPFL Edtech Collider, the World Economic Forum named the Experience Accelerator one of MENA's top 100 starts up shaping the Fourth Industrial Revolution.
Denver's award-winning Narrative Creative Consulting uses the power of artistic collective to craft events, training, brand experiences that make your organization more collaborative, joyful, and consistent. Their creative business strategy helps your employees, partners, and customers enjoy stronger, more sincere connections. Narrative helps clarify your messaging and foster engagement and loyalty through events, training and customer service.
Innovating.Work's Steffen Raetzer is an engineer who left the corporate world to work in large-scale humanitarian and entrepreneurial endeavors. One of his passions is finding and supporting innovators and entrepreneurs. He is the creator of the Game Changer Journey and co-Founder of Medicas, an innovative platform for medical professionals in Germany. We offer Steffen's assessment and innovation approach here: https://apogeo.group/portfolio/identifying-supporting-intrapreneurs/
APOGEO Group is looking for a research home.
Our clients need your expertise. APOGEO Group is seeking a research home or partner from which to gather & publish the work of interdisciplinary quanitative & qualitative researchers. Interested? Contact us.
How do we work?
Learning & Leadership Development is a 200 billion dollar industry that doesn't work unless it's baked into everyday conversations & practices. We build programming that sparks, spreads, amplifies, teaches, and extends your vision so leading is easier.
The process begins with understanding your culture and situation, then designing custom, integrated, strategic learning & leadership programming you can build upon for years.
We integrate assessments, megatrend data & research, and well-tested methodologies to suit your needs.
One of the key reasons the programs and long term development of the leadership were so successful was because of Adam's knowledge of learning and development.

Key Account Director, Thunderbird Executive Education
I am a former Marine, but Professor Self made me BELIEVE in Justice.

Chris L.
All engagements were delivered in an engaging manner, which caused a tangible shift in behaviours and attitudes. Isabelle quickly gained the respect and trust of the field staff and leadership team, and became a valued partner.

Chris H.
Do you believe business can be a force for good in
Doha
Minato
Chicago
Singapore
London
Zürich
|
?