Our Mission
to serve the greater good.
At APOGEO, we believe courageous leadership is our best tool for a just and sustainable future.
Download Brochure
Schedule a Call
We make courageous leadership easier by amplifying and extending your work.
Inspiring, engaging programming makes leadership easier. We work directly with your people sparking and sharing your message so you can move faster. We connect learning and leadership development directly to strategic needs to get people aligned, engaged, and moving forward together.
APO means of or from. GEO means Earth. Meet APOGEO.
APOGEO is an eclectic group – we've worked in energy and academia, media, non-profits and humanitarian interventions. Together with a network of partners and experts we deliver unexpected, engaging programming that moves individual leaders, teams, and organizations forward.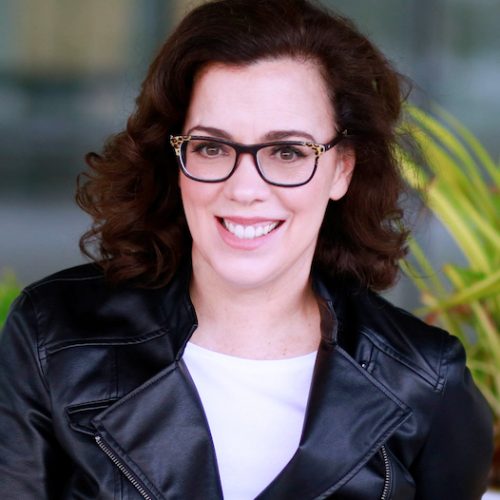 Rebecca has been an award-winning faculty member at Universities in Europe and the USA, supported (female) social entrepreneurs on four continents, and worked with thousands of industry-leading corporate leaders in over 40 countries on strategy, learning, and leadership.
She got her start as a writer for business publications & TV, and as an early pioneer in large-scale digital learning -- that's come in handy in 2020 as we all go virtual.
This varied, global work with leaders has provided unique access to what's needed in our organizations today. At APOGEO Group, Rebecca engages an array of audiences – from clients to vendors to partners – in service of our primary purpose: supporting global leaders standing for greater good.
Dr. Self lives near Zürich, Switzerland with her husband and an unusually large dog. Justice & joy are hallmarks of her work.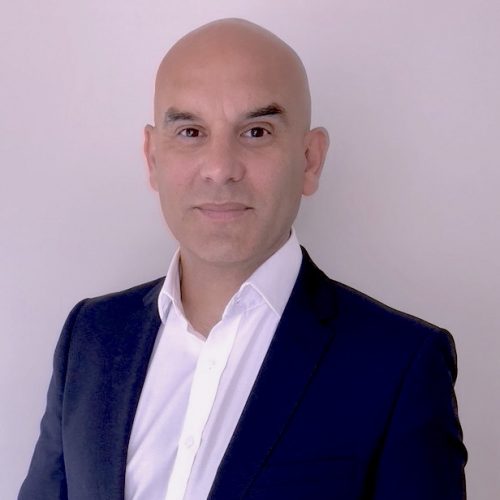 Adam spent a decade in the UK military's special forces, operating in hot spots and humanitarian interventions around the world. The communications expertise, focus on teams, and strategic mindset developed there carried into his next act: 20+ years developing leaders and employees in Retail, Media, and Energy.
Adam is a coaching leader; he loves the 'lightbulb' moments when you see something resonate... when a flicker in someone's eye or nod of acknowledgment reminds him how meaningful our work together is.
After working and living in the rich and varied cultures of the Middle East for a decade, Adam is now back home in London. His passion for physical fitness and mental strength are phenomenal drivers in both how he works and who he is.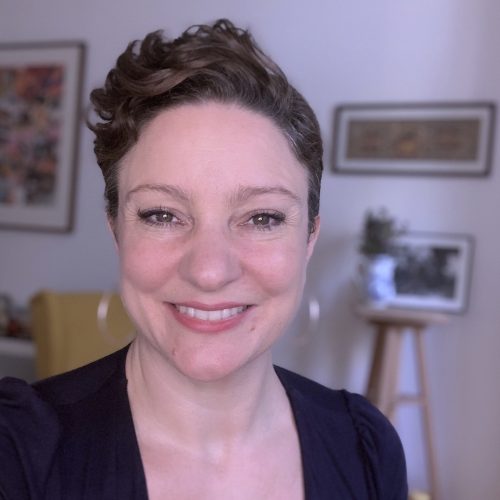 In 2010 in an instant everything transformed. I stepped into a workshop, a frustrated and unfulfilled Sales Director, I stepped out knowing I had to share what I had experienced there with other leaders and their teams; powerful conversations in a safe space where unexpected, radical transformations in how we relate to ourselves, each other, and to what is possible occur – no holds barred!
Since then I have loved every challenging second of supporting Leaders and C-suite individuals in corporations, start-ups, and projects create breakthrough, purpose-led results from those conversations.
Berlin is home, where you will find me with my husband Todd and my daughter Ines playing life full-out – very often whizzing around on bikes.
An intolerance of others' suffering and belief that he could help led Alan to spend 16 years as a police officer in Central London. Dealing with complex social problems (the map of crime overlays the map of social deprivation) motivated him.
Encouragement from a senior officer led Alan to a career in leadership learning. In the late '90's he traded in his warrant card for the world of Learning & Development, earned two Master's degrees, went to work on how to measure social patterns in organizations and address them at a personal level. Since that time Alan's worked both as an external and internal consultant developing leaders from diverse sectors across Europe, the Middle-East and Asia, with an occasional guest appearance in the US.
After more than a decade abroad, Alan returned to the UK in 2020. APOGEO Group provides a new opportunity to address the large-scale issues that have remained at the heart of his career. Einstein said, "We cannot solve our problems with the same thinking we used when we created them" and 'we're not going to develop the necessary thinking without time and depth." Alan's ready for the challenge.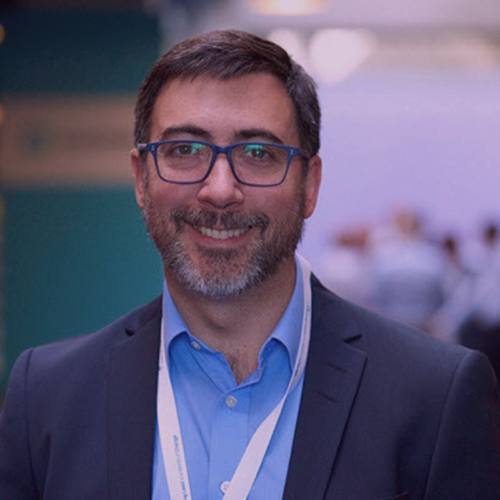 Diego wears many hats. Originally from Argentina, Diego has spent decades working in academia & leading energy organizations in Algeria, Brazil, Denmark, and France. He's made the switch from oil & gas leadership to geothermal, and also works to support technical start-up teams around the world.
At APOGEO Group, Diego is our resident mad scientist, bringing energy, ideas, methodologies, unique perspective, and hands-on innovation activities to leaders and teams. The way Diego sees the world helps organizations go beyond existing ways of doing things into uncharted territory & breakthrough performance. He pairs global practical experience with technical expertise and infectious energy.
Diego lives with his family outside Madrid, Spain.
The Experience Accelerator uses the latest cognitive research and digital technologies to help leaders learn new ideas and behaviours faster and more effectively.
Using AI, VR & gaming technologies combined with a global network of coaches, this service is a step change in how we accelerate our performance at work. A Venturelab 2017 Edtech Accelerator and member of the EPFL Edtech Collider, the World Economic Forum named the Experience Accelerator one of MENA's top 100 starts up shaping the Fourth Industrial Revolution.
Learning & Leadership Development is a 200 billion dollar industry that doesn't work unless it's baked into everyday conversations & practices. We build programming that sparks, spreads, amplifies, teaches, and extends your vision so leading is easier.
The process begins with understanding your culture and situation, then designing custom, integrated, strategic learning & leadership programming you can build upon for years.
We integrate assessments, megatrend data & research, and well-tested methodologies to suit your needs.
One of the key reasons the programs and long term development of the leadership were so successful was because of Adam's knowledge of learning and development.

Key Account Director, Thunderbird Executive Education
I am a former Marine, but Professor Self made me BELIEVE in Justice.

Chris L.
All engagements were delivered in an engaging manner, which caused a tangible shift in behaviours and attitudes. Isabelle quickly gained the respect and trust of the field staff and leadership team, and became a valued partner.

Chris H.