Our Services
We Support Leaders
APOGEO designs & delivers radically customized strategic leadership programming to drive individual, team, and organizational transformation.
Inspire & Align for Ambitious Goals
We work with boards, leadership teams, & (mega)projects to clarify purpose, planning & preparation, everyday practices, and performance. This alignment work also builds bridges between Sales & Customer Service, Maintenance & Operations, generations, or wherever perspectives and agendas vary.
Digital Learning with Impact
We work with you to craft dynamic learning & communication programs tailored to your needs. Need to re-work your existing learning programs into memorable experiences that drive strategic goals? We build custom programming — internal podcasts, digital learning, and hybrid virtual + face-to-face events.
Develop Leaders for Transformation
When you adopt inspiring common leadership philosophies and practices across your organization at every leadership level, creating and meeting audacious goals becomes possible and easier. We help you create shared understanding and community to fuel your unique vision.
Who do leaders need to be?
Custom-designed coaching, wellness & embodiment programs help high performance leaders maintain readiness & resilience, and are especially important in times of uncertainty, growth, or change. We call upon multiple qualifications to design & deliver the right approach for you.
APOGEO works with:
Leaders who know their organizations are not moving fast enough to keep up with the pace of change in the world
Business Unit & LnD leaders looking to solve strategic challenges through world-class learning & leadership programs
Leaders who want to increase their positive impact
Mission-driven organizations that want their internal culture & leadership to live up to the remarkable work they do in the world
Leaders who want to produce breakthrough results around their social and environmental impact
We don't just deliver recommendations, we actually do some of the leadership heavy lifting; we partner, we get to know your people, and help you lead over time and even with thousands of leaders. We help you do the leadership work. We combine the best research, methodologies, and frameworks to help you exceed your current mindset and goals.
We base our work on a unique, trademarked model; it allows us to help you see your organization from a more holistic perspective, allowing you to address multiple issues or challenges at once & prepare for opportunities faster and easier.
In a June 2020 Harvard Business Review article on physicians during a COVID surge, author Jessica Israel wrote, they "didn't necessarily want advice as much as they needed hands-on help — or virtual hands-on help in this case – especially when it came to communicating." That's what we often see with clients – they're busy and working in changing environments; they don't always need recommendations or a single kind of workshop, they need sustained, hands-on support to get people focused on what's most important and working together toward ambitious goals.
First, we understand 100%  that what you really want is not just to purchase a 2-day workshop. You want people to learn, communicate, or behave differently. You hope to change mindsets, habits, and structures — to accomplish big things with and through your people.
We make the transformation you hope to achieve clearer, faster & easier by figuring out what it will take given your current circumstances, then we build custom programming based on the strengths and gaps in your culture, knowledge, or current practices.
Here some examples of recent programs.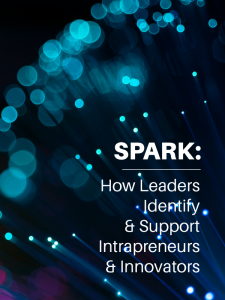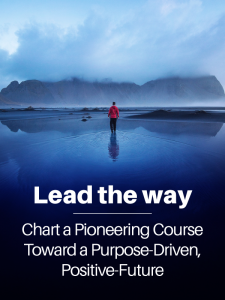 Our leadership team and affiliates are 100% remote and have worked with clients on five continents. Our HQ is in Switzerland; we work primarily in Europe and the Middle East. Due to social distancing, most of our work is currently online; we deliver a variety of virtual and digital programming options depending on your needs.
Schedule A Call
We are helping organizations across the globe develop leadership and organizations that have a more positive impact in the world. Let's talk about how APOGEO can help your organization.
The best money we've spent for a long time.

CEO, UK Retail
This isn't just a training; it changed my life.

frontline leader, Belgium
I'm in this course because whatever my husband got 6 months ago - I want that too!

frontline leader, South Africa
Thank you for the best course I've ever attended, leadership or otherwise.

Joakim A.

Mechanical Engineer
This is really good; I can use it right away.

Rasmus

CEO, Denmark
Do you believe business can be a force for good in
Minato
Chicago
Singapore
London
Zürich
|
?